What's going on at Saint-Gobain in terms of recruitment, talent, employer brand, human resources, inclusion and diversity, employee surveys, etc.? All the Group's HR news on one page.
5 QUESTIONS TO RÉGIS BLUGEON
Vice President, Social Affairs and Human Resources, Saint-Gobain
TOP GLOBAL EMPLOYER
Saint-Gobain is one of 11 organizations worldwide to be certified in 2022.
HAPPY TRAINEES
Saint-Gobain has been awarded the "Happy Trainees" label for the 7th consecutive year.
Web review
The web magazine about our HR news and the world of recruitment.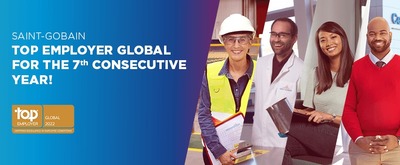 Saint-Gobain has been certified as a "Top Employer Global" for the seventh consecutive year.
Among the 20 criteria analyzed by the Top Employers Institute*, Saint-Gobain made significant progress this year on 17 of them, with 12 criteria showing an increase of 2% or more.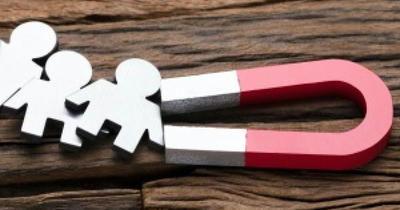 All around the world, the "war for talent" is raging. Behind this expression lie real recruitment difficulties for companies. But what is the context of this "war"? Are these talents that everyone is fighting for the same in Poland and the United States? And how is this situation changing practices? We find ou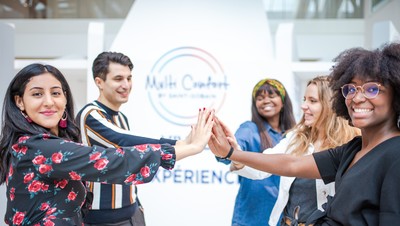 Each year, the Multi Comfort Student Contest invites architecture and engineering students to undertake a development project while respecting the vision for an innovative living space that complies with the most demanding regulations.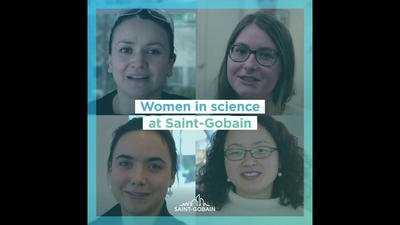 Discover how R&D belongs to women at Saint-Gobain!
More scoops
To GO FURTHER
Let's look at how the FUTURE OF WORK is being shaped today.
More human, more agile, more responsible. Sometimes remotely but always together. As we transform ourselves, our working lives are changing too.