What's going on at Saint-Gobain in terms of recruitment, talent, employer brand, human resources, inclusion and diversity, employee surveys, etc.? All the Group's HR news on one page.
5 QUESTIONS TO RÉGIS BLUGEON
Vice President, Social Affairs and Human Resources, Saint-Gobain
TOP GLOBAL EMPLOYER
Saint-Gobain is one of 15 organizations worldwide to be certified in 2023.
HAPPY TRAINEES
Saint-Gobain has been awarded the "Happy Trainees" label for the 7th consecutive year.
Web review
The web magazine about our HR news and the world of recruitment.
Spotlight on our young professionals at Saint-Gobain Africa!

Listen to their thoughts on being a part of a global brand, on how they are progressing in the corporate environment and contributing to build the best teams in a diverse and inclusive workplace. 
#WeMakeTheWordABetterHome 

Join us at #SaintGobain: https://joinus.saint-gobain.com/enhttps://shorturl.at/bgoDY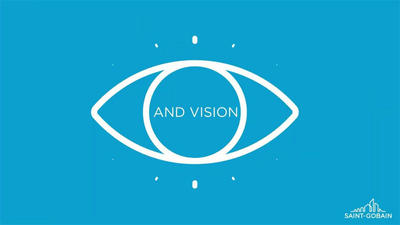 Saint-Gobain has co-constructed its Employer Promise and Campaign on the basis of the input and expertise of our Human Resources and Communications teams. Discover how they designed it through 9 months. 


The new Employer Promise:
"Saint-Gobain is the worldwide leader in light and sustainable construction improving daily life through high-performance solutions. ​
From wherever you are, let your unique personality and our values guide you every day to invent a more sustainable world."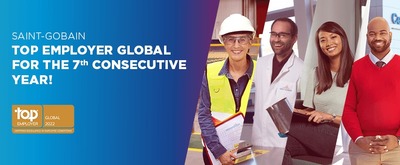 Saint-Gobain has been certified as a "Top Employer Global" for the seventh consecutive year.
Among the 20 criteria analyzed by the Top Employers Institute*, Saint-Gobain made significant progress this year on 17 of them, with 12 criteria showing an increase of 2% or more.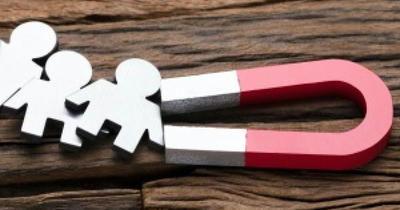 All around the world, the "war for talent" is raging. Behind this expression lie real recruitment difficulties for companies. But what is the context of this "war"? Are these talents that everyone is fighting for the same in Poland and the United States? And how is this situation changing practices? We find ou
More scoops
To GO FURTHER
Let's look at how the FUTURE OF WORK is being shaped today.
More human, more agile, more responsible. Sometimes remotely but always together. As we transform ourselves, our working lives are changing too.