Web review
La revue web autour de nos métiers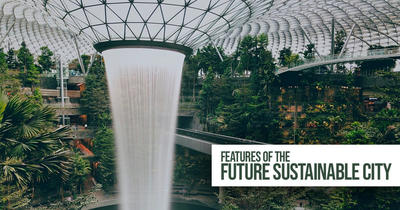 When one imagines a future city, we often tend to imagine a scene from some sci-fi movie wherein technology has the reins to the world, robots steer the economy and we completely rely on gadgets. While all this is a probability that might come true, the predominant concept that needs to be adopted in the future is of a smart yet sustainable city.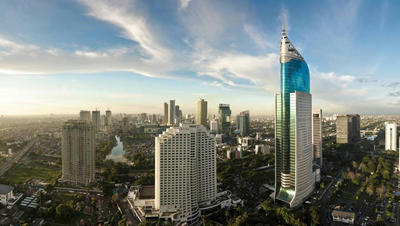 Dans Le défi urbain paru en mai 2021 aux éditions Odile Jacob, Pierre-André de Chalendar, président de Saint-Gobain, s'interroge sur un modèle qui n'a jamais été aussi fragile et demande à être repensé.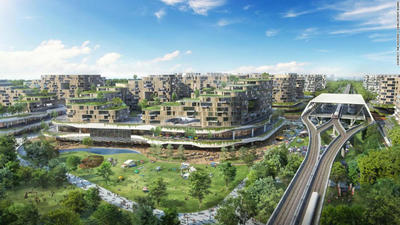 With its centralized cooling, automated trash collection and car-free town center, could Singapore's new eco-town offer a roadmap for slashing the city-state's carbon emissions?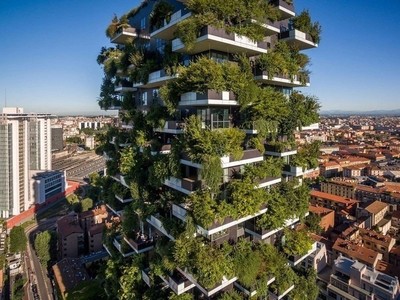 Nearly 70% of the world's population will live in cities by 2050. The United Nations' Sustainable Development Goals highlight the need to ensure these cities are safe and sustainable for all.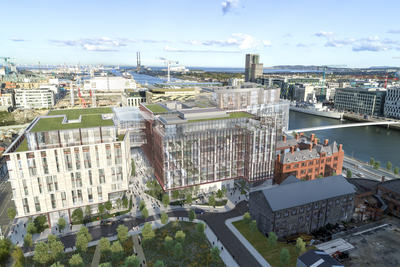 These metrics show why commercial buildings have become an important focus for the World Green Building Council (WGBC). Its Advancing Net Zero buildings initiative aims to have every building produce net-zero carbon emissions by 2050. That's every building on the planet.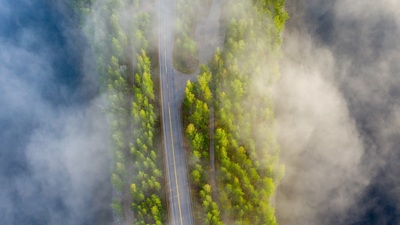 The issues raised by global warming and environmental questions more broadly require new technologies and sources of energy. The solutions are tied to the gravity of the current pandemic in the sense that there are many calls for the stimulus measures taken to support the economy to be directed at sustainable solutions.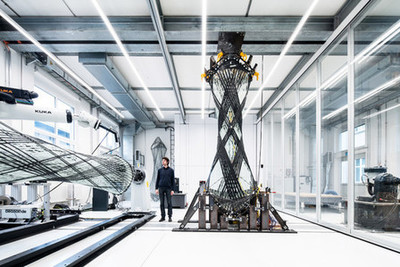 By 2050, the effects of AI adoption will be widely felt across all aspects of our daily lives.
By #2050 the world's population is expected to reach 9.8 billion. Nearly 70 percent of this booming population—6.7 billion people— is projected to live in urban areas. National Geographic asked experts at the architectural and urban planning firm Skidmore, Owings & Merrill (SOM) how they would design a city of the future, educated by lessons of the past and anticipating challenges of the #future. 
Whether it's embedded sensors or autonomous robots, cities are going to get a whole lot smarter in the 2020s. But some super ambitious developments are leading the way by building whole new city developments built around the latest tech. Here are 5 such projects to keep an eye on.
From tech trends to behavioural shifts and new ways to make smart cities economically sustainable, Matthew James Bailey explores what the next five years could look like.
Cities around the world can improve the health of their residents – plants, animals and humans – by implementing programmes to boost biodiversity.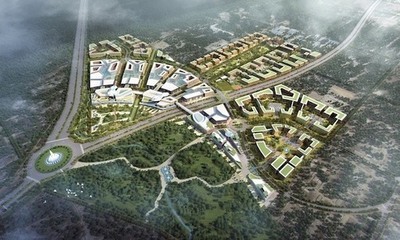 Maisons connectées, technologies de pointe, gestion optimale des ressources… les villes de demain seront de plus en plus intelligentes, suivant la tendance de la révolution technologique au niveau mondial. En Afrique, ces villes intelligentes semblent rencontrer un franc succès auprès des dirigeants qui y voient une opportunité pour mieux relever le défi de l'explosion urbaine qu'enregistrera le continent au cours des prochaines années.
More scoops