"Just as in the past, we have seen the transformation of buildings used for World Fairs, the facilities of the future Olympic Village of Paris 2024 have been designed to meet new uses once the sporting event is over.
When constructing or renovating a building, we should not always assume its final purpose; we should consider housing and construction more and more with this state of mind."
Benoit Bazin, CEO of Saint-Gobain Group.
"Pitting large corporations against start-ups is already an outdated cliché. I strongly believe that the traditional opposition between these two worlds makes no sense! In recent years, start-ups and large corporations have been building more and more bridges. And we are witnessing a winning hybridization, which is becoming a reality at Saint-Gobain." 
Claire Pedini, Senior Vice-President, Human Resources and Digital Transformation - Saint-Gobain.
Know where you want to go... or try some things out?
"Where do you want to go?" ,
Valerie Gervais, Vice President Saint-Gobain University.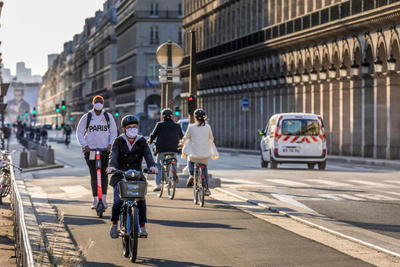 "Future mobility will not only be more intelligent and sustainable, it will also focus more on user experience."
Houchan SHOEIBI, Chief Executive Officer at Saint-Gobain Sekurit.
"In addition to our 2030 objectives, which are based on mobilizing all currently available, technically and economically realistic levers, we are looking ahead to the future with this scenario-based approach.",
Benoit d'Iribarne, Senior Vice President Manufacturing, Performance and Technology at Saint-Gobain.
"For the third consecutive year, Saint-Gobain has been included in the Bloomberg Gender Equality Index, unveiled this Thursday. A recognition of our progress and transparency in terms of equity, diversity and inclusion.", 
Claire Pedini, Senior Vice-President, Human Resources and Digital Transformation - Saint-Gobain.
"We are convinced that thanks to this initiative, we will be able to develop a real "data mindset" within the Group. Just as thirty years ago we all had to start speaking English, today we all have to start speaking data! We have to make sure people are enthusiastic about data, and for that there's nothing better than experimentation."
Claire Pedini, Senior Vice-President, Human Resources and Digital Transformation - Saint-Gobain.

"Achieving our 2030 and CO2 neutrality goals, and more broadly our ambition to be a leader in sustainability beautifully align with our Purpose "Making the World a Better Home".
It will require work and success from our R&D and Innovationteams on many fronts.
Armand  Ajdari, Vice-President, R&D at Saint-Gobain.
"The value chains of which we are a part are interdependent, complex systems and any meaningful green transition needs all the actors in those chains to collaborate to reduce their impact on the planet." Emmanuel Normant, Vice-President for sustainable development at Saint-Gobain.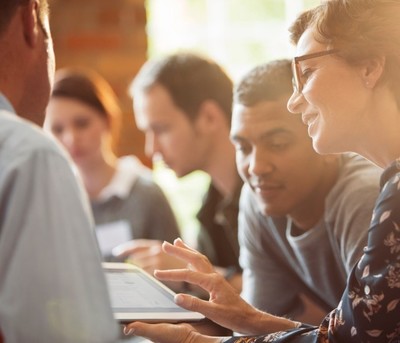 "Empowerment and trust generate positive and powerful implementation, with teams quickly rolling out a shared decision enriched by all. Organizations learn from their failures and foster risk-taking and experimentation, which are vital to success. In a sense, managers are like mountain guides, leading their co-workers to a hard-to-reach summit that no-one would have attained alone. The team works like a roped party in which each person supports and complements one another on the basis of mutual trust."
Benoit Bazin, COO - Saint-Gobain.

+ de scoops