we are talking about the Saint-Gobain tower
Saint-Gobain's SageGlass features dynamic glazing protecting from solar heat and glare and simultaneously optimizes natural light intake.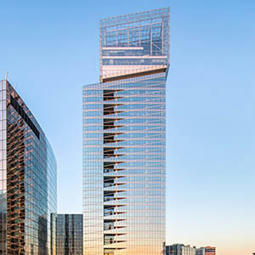 The Tower Saint-Gobain won 2 Awards at the 2021 CTBUH Awards edition: Best Tall Building 100-199 meters 2021 Award of Excellence
and Best Tall Office Building 2021 Award of Excellence.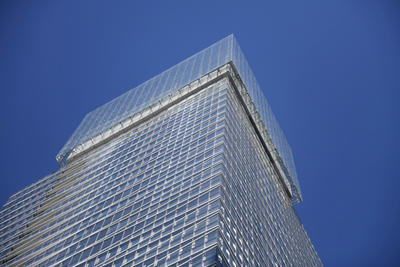 Le nouveau siège de Saint-Gobain a été salué par un Geste d'Or pour son architecture innovante.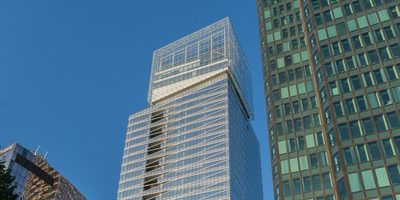 La tour Saint Gobain dont les travaux se sont terminés il y a seulement quelques mois a déjà reçu sa première récompense pour sa construction. Effectivement, la tour de 165 mètres de hauteur, située à quelques pas de l'Esplanade de la Défense, a reçu le Geste d'Or Architecture, innovation et matière. « Le prix récompense les techniques constructives inédites mises en œuvre par notre filiale Bateg, l'architecture audacieuse et l'enveloppe de verre de la tour », précise le compte Twitter du groupe Vinci Construction France.
Livré juste avant le confinement, le nouveau siège du géant français des matériaux de construction accueille ses salariés entre deux jours de télétravail. Il a en outre limité les usages des espaces collectifs.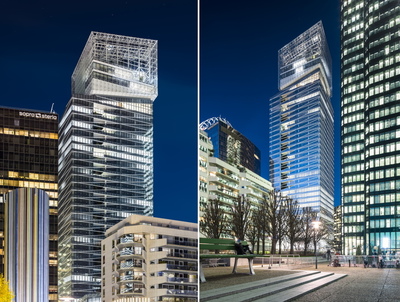 Depuis début 2020, le groupe Saint-Gobain occupe un édifice de 44 niveaux à la forme audacieuse qui peut accueillir 2 700 collaborateurs. Trois ans et demi de travaux ont permis à VINCI Construction France d'achever cet immeuble de grande hauteur (IGH) aux performances techniques, énergétiques et environnementales de haute volée. En coulisses avec Fabrice d'Ornano, directeur du projet et directeur d'exploitation de la tour, et Thomas Peranzi, chef de projet immobilier du nouveau siège de Saint-Gobain.
The building of about 49,000 sqm on 44 floors and 165 meters high aims to achieve exemplary environmental quality with a strong emphasis on urban integration, energy performance, and user comfort. Photo copyright: © Sergio Grazia
La tour Saint-Gobain, à la Défense, sera inaugurée en avril. Nous avons visité en avant-première ce gratte-ciel aux promesses écolo.
valode & pistre have unveiled the 'tour saint-gobain' tower, located within the la défense major business district in paris, france.
More scoops