Innovation at Saint-Gobain
Research and Innovation are at the heart of the Saint-Gobain's strategy.
Our passion for materials, our proximity to customers, and our skills allow us to address market's needs, to anticipate coming needs and to shorten development time.
OUR DEDICATION TO MATERIALS
Materials science, industrial processes understanding and implementation of relevant tests to validate and optimize the performance of products in their end application play an integral part in our expertise. They allow our multidisciplinary team (mechanic, materials science, physics, chemistry, optics and mathematics …) to develop new products which represent an added-value to our customers.
SERVING OUR CUSTOMERS
We are committed to listen carefully to our customers in order to understand their needs and challenges they face. By fully focusing on what our customers want, we develop with them and for them the most adapted solutions at each step of the research project.
Being responsive to the feedbacks of our customers help us evaluating their satisfaction and underline aspects that have to be improved to achieve customer service excellence.
Indeed, to meet and exceed our customer needs and applications, new scientific profiles join our team in research centers: designers, data scientists, sociologists… They bring new approach such as design thinking, new product development, systems and services.
TEAMS AT THE HEART OF DIGITAL TRANSFORMATION AND COMMITTED TO SUSTAINABLE DEVELOPMENT
Anticipate skills to be developed and explore new areas of technology while caring the future of our planet are in the R&D teams DNA of Saint-Gobain.
To fulfill this vision, we developed new competencies in areas such as data science and electronics, research programs launched related to connected objects, robotics and additive manufacturing.
Thanks to these skills and programs, the R&D teams can support actively support the digital strategy of Saint-Gobain through, for example 4.0 industry topics in order to improve industrial performance or data analysis topics to offer the best quality service to our clients.
As these aspects truly matters to Saint-Gobain, we keep on promoting awareness and training teams in R&D and marketing to the importance of eco-innovation. During the entire course of the project, we highly consider the development of new sustainable solutions and improvement of existing solutions in areas such as health and well-being, energy and climate, water, resources and circular economy.
RESEARCHERS : OUR LIFE BLOOD
We can count on about 4,000 employees working in R&D who are a rich talent pool for Saint-Gobain. To attract and retain these talents, we offer them geographical mobility and evolution opportunities in R&D or in other functions such as marketing or production.
 
Find out more about our Careers section.
THE SUPERPOWERS OF EVERYDAY MATERIALS
WHEN GLASS DEFIES THE LIMITS OF THE IMAGINATION
En remplaçant le sable par du calcin, un matériau issu du recyclage, Saint-Gobain a inventé un nouveau substrat de verre dont l'empreinte carbone est la plus faible au monde.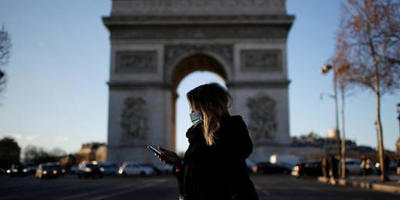 La #France a vu ses demandes de #brevets croître en 2020 malgré la pandémie, selon l'OEB.
En tête des 3 organismes français qui génèrent le plus de demandes de brevets se trouvent le Groupe Saint-Gobain avec 413 demandes. #innovation
Saint-Gobain indique figurer au palmarès des 100 entreprises les plus innovantes au monde, d'après le classement 'Clarivate Top 100 Global Innovator 2021', et ce pour la dixième année consécutive.
Le centre de recherche Saint-Gobain spécialisé dans les céramiques a créé les filtres du masque anti-Covid Precimask
"La France, 2ème pays le plus innovant d'Europe". Nous sommes fiers d'y contribuer par le dépôt de nos brevets !
Pour la neuvième fois consécutive, Saint-Gobain figure au palmarès des 100 entreprises et institutions les plus innovantes au monde d'après le classement
"Derwent Top 100 Global Innovators" qui vient d'être publié par l'agence Clarivate Analytics.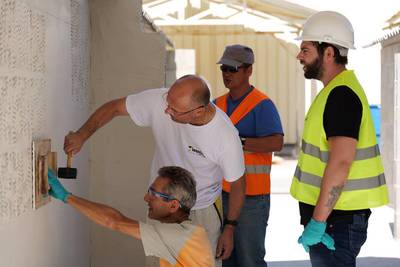 L'entreprise Saint-Gobain Weber, dans une démarche d'innovation esthétique, a accueilli un artiste plasticien durant plusieurs mois au sein de son site de Servas, dans l'Ain. Weber, leader mondial des solutions pour la construction et la rénovation des bâtiments, produit de nombreux matériaux : enduits, colles, mortiers avec une implication forte en faveur du développement durable. Jérémy Gobé a ainsi été choisi afin de créer une dynamique nouvelle et originale tournée vers la rencontre inattendue de deux mondes : l'industrie et l'art. Retour sur un projet autour du dialogue entre matières, techniques, valeurs, et savoir-faire.
Saint-Gobain is pleased to announce their investment in Q-Bot, the UK's leader in robotics for the construction industry. Saint-Gobain is a €42-billion-turnover French multinational that develops, manufactures and distributes materials and building solutions for construction, transportation, infrastructure and industrial applications
Singapore-based construction 3D printing company Hamilton Holdings has teamed up with Ang Cheng Guan Construction (ACG) and Saint-Gobain to establish Hamilton Labs Additive Manufacturing & Robotics Hub and to drive 3D concrete printing and digital construction in Singapore. The Hub will see the deployment of robotics, automation technologies and advanced manufacturing methodologies. In the collaboration, Saint-Gobain will take on the role of exclusive materials supply and R&D innovations in the additive manufacturing space. Saint-Gobain's well-established track record in building materials make them an ideal partner in the Hub. Ang Cheng Guan Construction brings with them a wide spectrum of building
A Nantes, Santé-Atlantique a fait le choix de l'innovation pour améliorer le confort de ses patients !

En équipant son service ambulatoire d'espaces d'accueil « Îlots » de verres PRIVA-LITE à occultation commandée, Santé-Atlantique offre à ses patients un espace privé et intime se dés-opacifiant sur demande !

Esthétiques et innovants, ces îlots ont été pensés par AIA ARCHITECTES et installés par Verre Solutions Nantes.  Découvrez leurs témoignages en vidéo !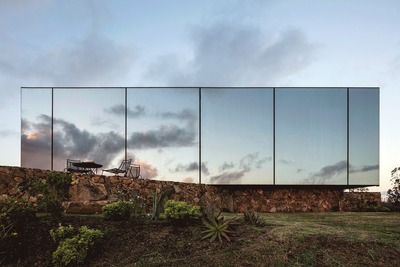 The best #architecture projects of 2019 list celebrates 100 destinations in the world to visit, stay, eat and drink. Selected by the Time magazine global team of editors, the places have been evaluated based on quality, originality, innovation, sustainability and social impact. The V&A Dundee and the National Museum of Qatar are both using Saint-Gobain products!
Innovation has always been at the core of what we've done as a company. For the past 353 years, that's who we have been: Innovators.
More scoops